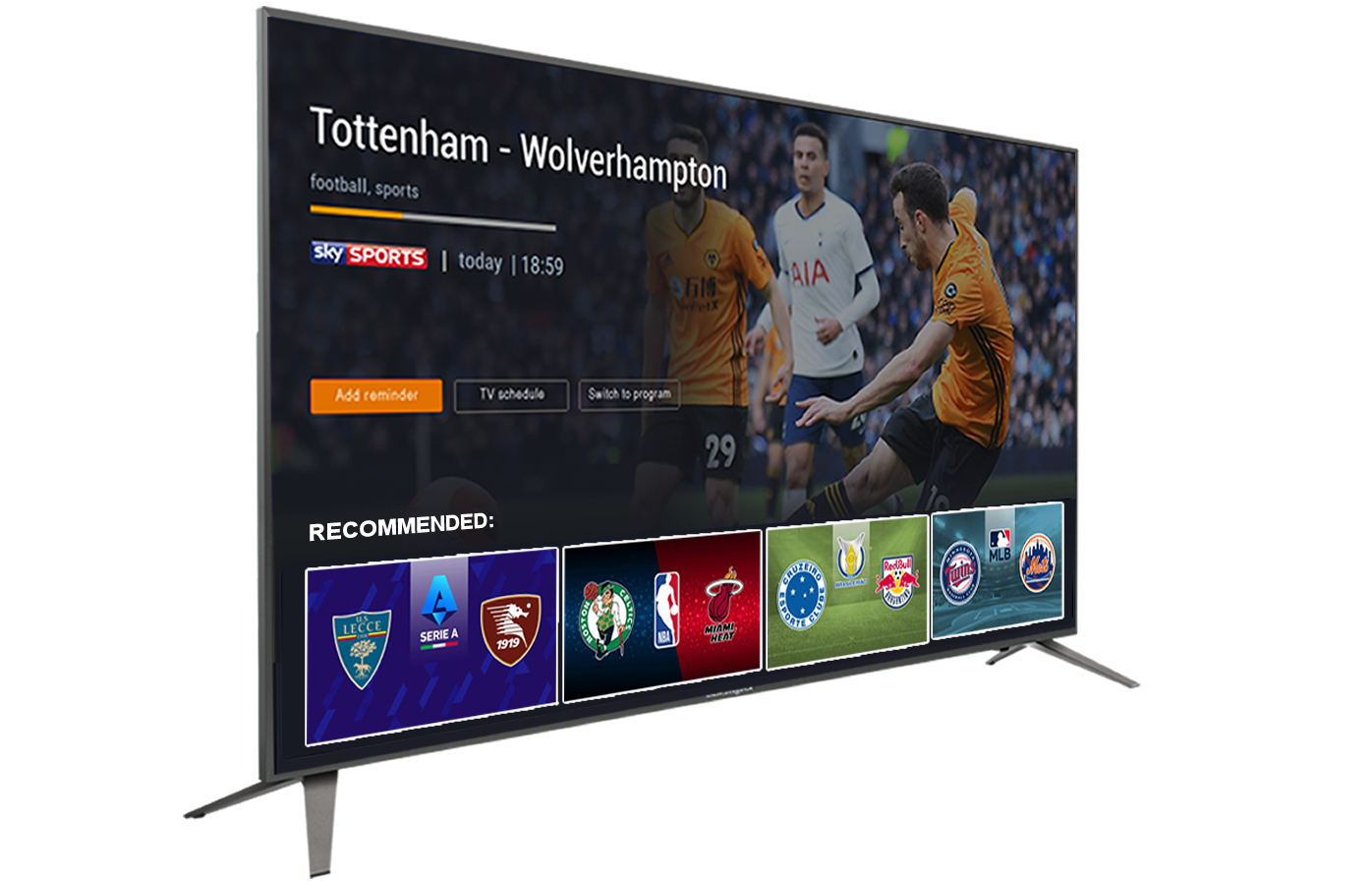 ...and turn your customers into fans!
EPG and sVoD metadata for 40+ countries
MetaProfile provides Live TV EPG and sVoD metadata enriched with high resolution images for movies, shows, series, episodes and sports events. Along with advanced metadata processing work we offer over +4.200 channels including detailed information about TV series and TV shows as well as theatre and TV movies. We cover enriched TV data in XMLTV standard for 40+ countries: Croatia, Bosnia and Herzegovina, Serbia, Slovenia, Montenegro, North Macedonia, Albania, Kosovo, Germany, Austria, Switzerland, Spain, Italy, France, Portugal, United Kingdom, Denmark, Finland, Sweden, Norway, Poland, Czechia, Slovakia, Hungary, Bulgaria, Romania, Lebanon, Saudi Arabia, Turkey, Greece, Cyprus, Israel, Russia, Ukraine, China, India, Bangladesh, Thailand, Malaysia, Singapore, Indonesia, Hong-Kong, South Korea, Japan, Australia, New Zealand, Brasil, Peru, Colombia, Guatemala, Uruguay, Nigeria and Kenya.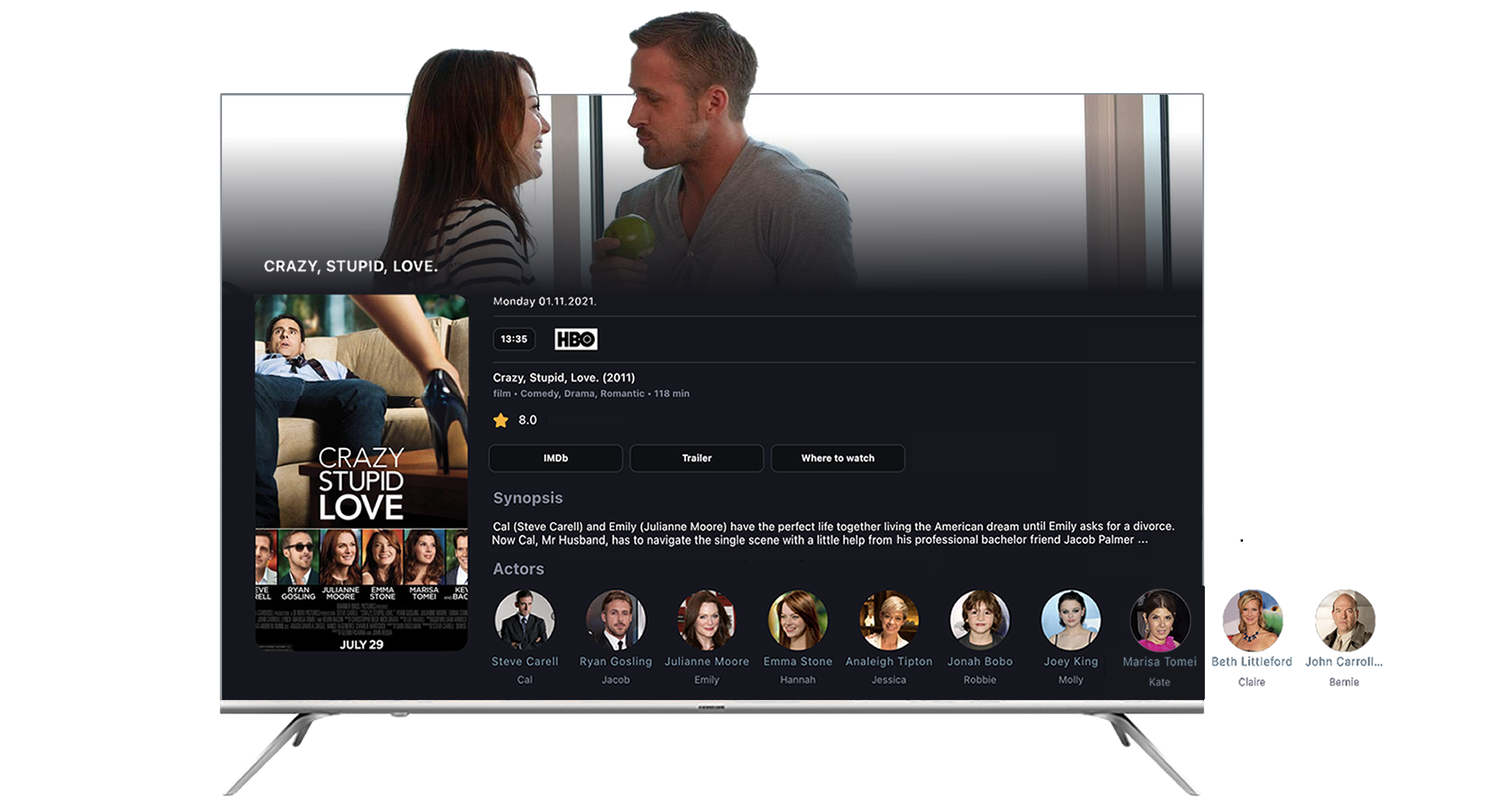 We bring EPG data to life and on your TV
If you are a big IPTV or Pay TV provider, or just starting, MetaProfile is here to enrich your TV interfaces with high end and quality TV content. Our EPG system process over 4.200 channels with all relevant TV metadata and every week we are adding new lineups to our database. Entertainment IPTV and on-line guides as well as mobile applications rely on MetaProfile TV wide range of descriptive info (TV Schedules, IPTV Operator line-ups, Core program data and more). Contact us for a trial and experience best EPG structures on the market.
EPG for leading TV schedule app
RESPONSIVE DESIGN WITH COUNTRY SPECIFIC APPROACH
TvProfil mobile application counts 1M+ downloads and covers TV schedule data (movies, shows, sports and documentary content) for 19 countries. It uses full scope of MetaProfile TV metadata to enrich content for their users.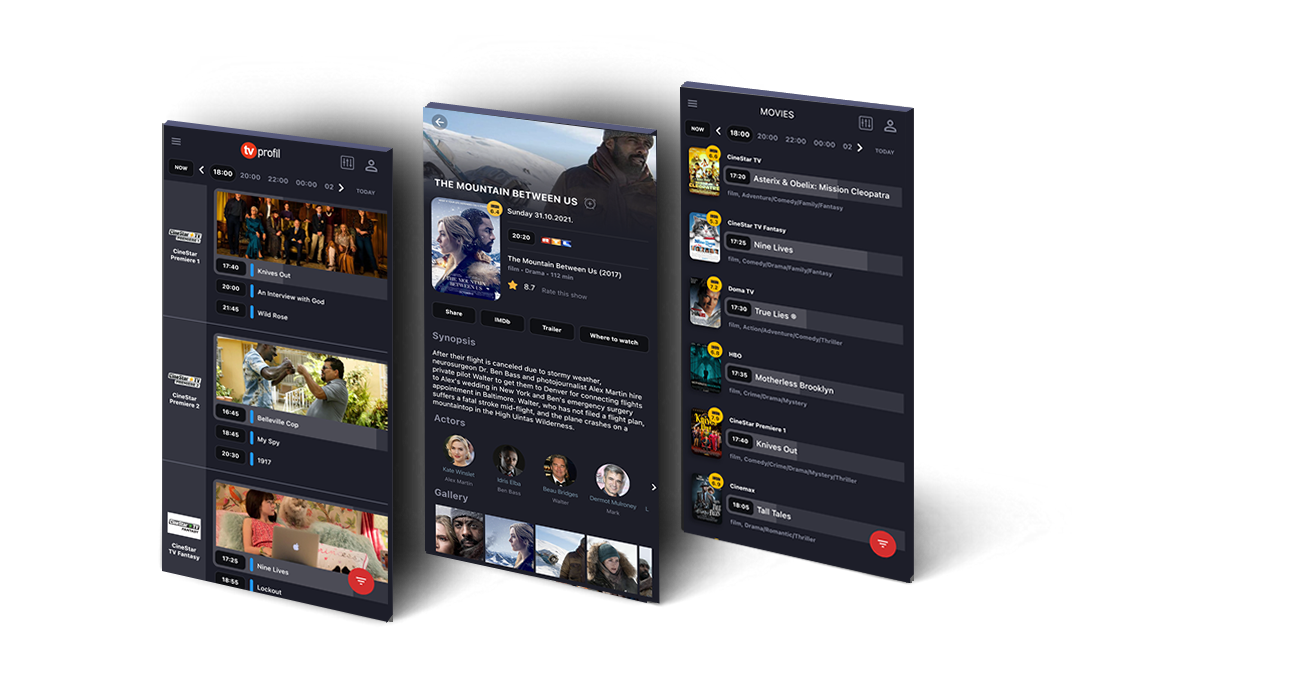 Advanced and automated metadata engine with real time reporting dashboards enables our customers viewers to experience maximum entertainment satisfaction.
We participate in customers development roadmap, preparing our metadata environment for future trends, with clear focus on customers strategy and viewers NPS.
With simple, fast, and seamless integration to our metadata API, we help you to automate and simplify your TV product processes with immediate savings in OPEX costs.
10+ years of partnerships with TV channels and 3rd party content providers, helped us achieve maximum product quality, flexibility, and metadata sustainability.
Actors, Directors, Producers..