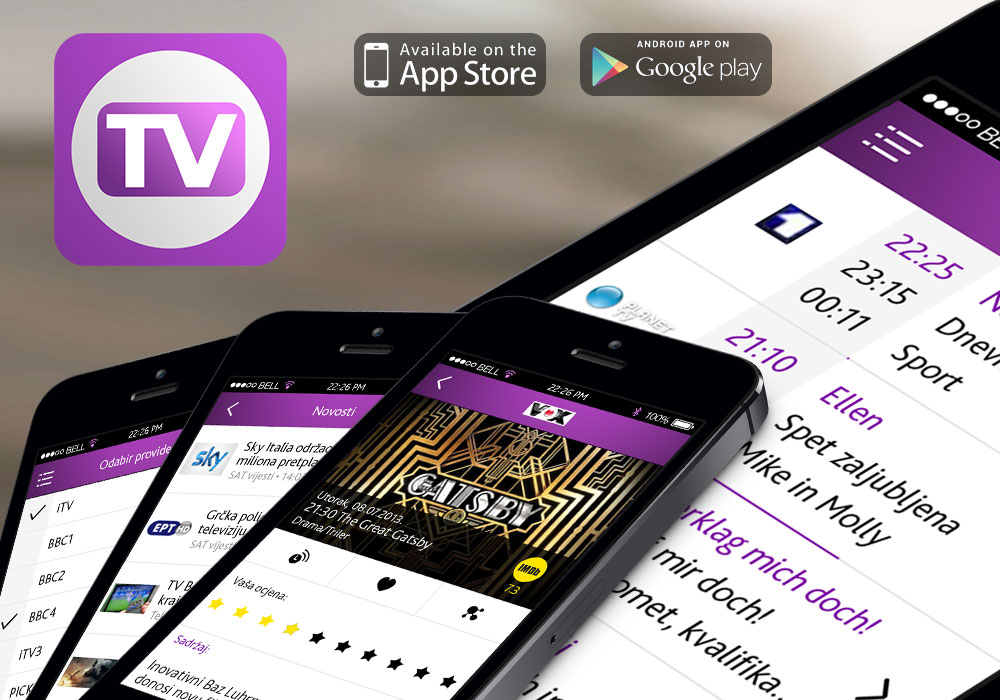 Project Description
Free TV guide application for Croatia, Bosnia and Herzegovina, Serbia, Slovenia, Macedonia, Montenegro, Germany, Spain, Italy, Great Britain, Hungary and Turkey for 7 days.
• TV schedule for you favourite channels: HTV, RTL, NOVA, Sportska TV, Eurosport, FOX, HBO, CineStar, BHT1, FTV, OBN, RTS1, PINK, PrvaTV…
• Choose you local IPTV/Cable provider: MAXtv, B.net, Optima, Amis, TotalTV, MojaTV, Telinea, Elta-kabel, Telemach, OpenIPTV, SBB.
• Set up a repeating alarm, don't miss your favourite movie, show, episode or series
• Read news about cinema, television, sat/cable and show biz.